1.Introduction of Ring die
Ring die is one of the core parts of feed and biomass pellet mills. The quality of ring die is related to the safe and smooth operation of feed production, which is directly related to the appearance and intrinsic quality of feed, and relates to the efficiency of production and energy consumption, which is an important link in the production of feed enterprises.
Happy
Mould
use
high
quality
steel
, CNC deep hole drilling machine,vacuum quenching furnace and other advanced equipment and unique process; effectively solve problems between the production efficiency and particle quality, hole ratio and service life; effectively solve the problem of dumping material of small aperture fish feeds ring die, uneven length of particle, high percentage of powered pellets, long time cost in run-in; greatly improve production efficiency, improve particle quality, improve yield, reduce production cost.
2.Suitable type of granulator
It is suitable for poultry feed granulator, aquatic feed granulator, cattle and sheep feed granulator, etc.
It is s
uitable for biomass granulator: sawdust granulator, straw granulator, alfalfa granulator, etc.
It is s
uitable for organic fertilizer granulator, etc.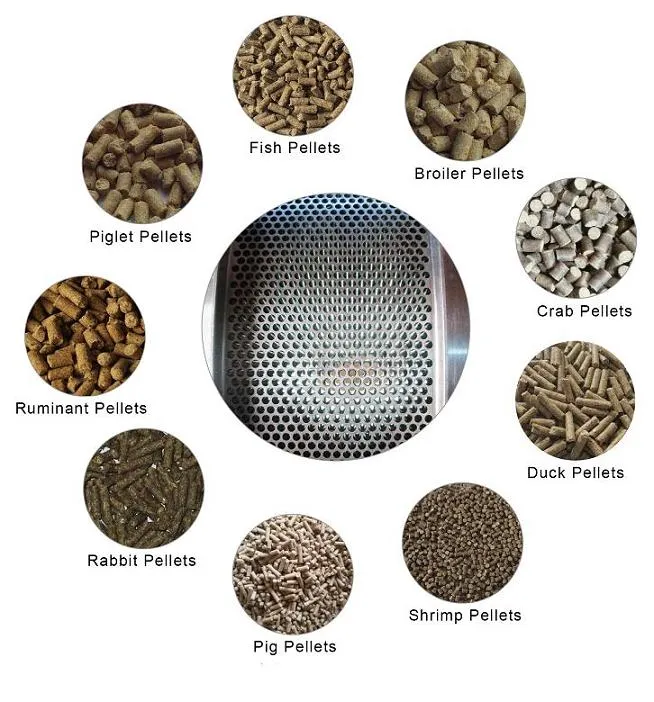 3.
Specification
of r
ing die
:
We can provide ring die for all major brands of granulator, such as ANDRITZ, CPM, Muyang(FAMSUN), Buhler, Zhengchang, IDAH, etc.
We can design various rings die according to the drawings
4.Main Manufacturing Process of Ring die
1)
Forging and lathe:
Extremely precise forging and
C
NC lathe processing ensure the quality of materials and ring die size accuracy, smooth
ing
surface.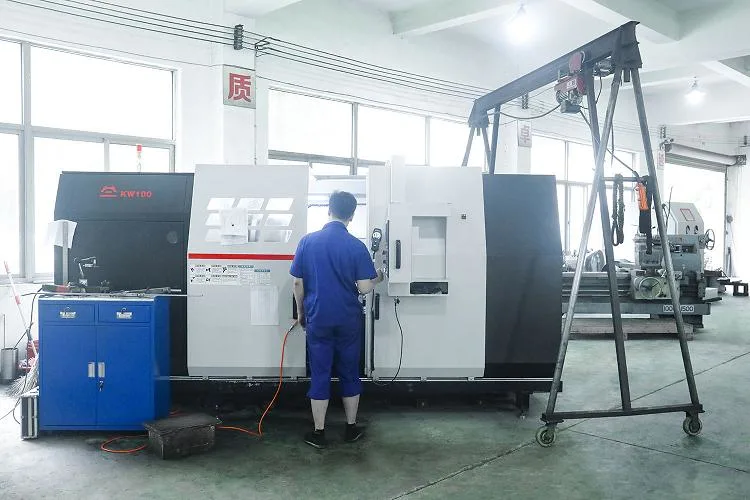 2)
Die
h
ole processing:
Advanced special high-speed deep-hole drilling machine and drilling software are used for die hole processing.
Mould hole position accuracy is high, die hole smoothness is high, ensuring granulation output and quality;
Guarantee the quality and service life of the die.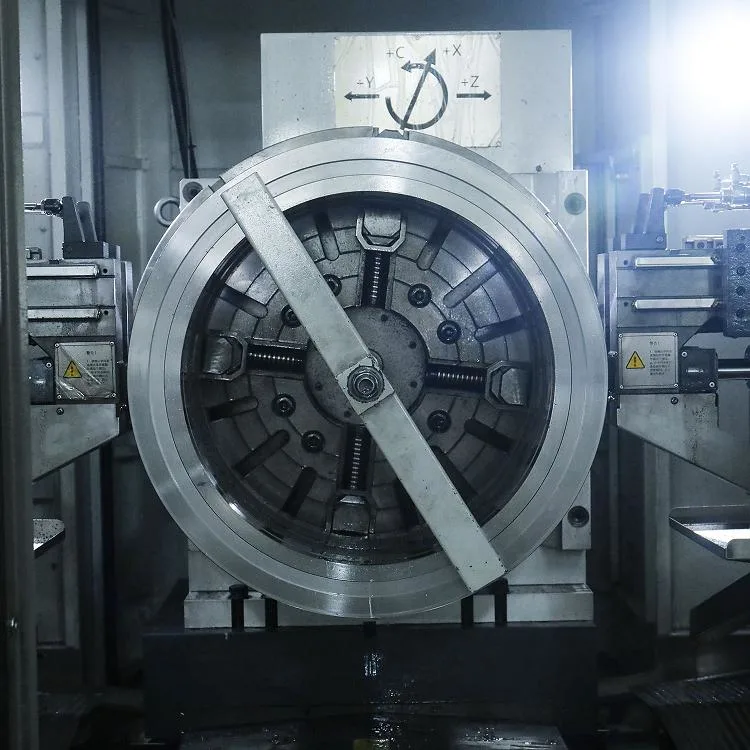 3
)
Horn
h
ole Processing
High Precision CNC Machining Center
Precision, high precision processing, fast and convenient
, h
igh consistency of ring mode horn mouth, good smoothness. The feed is discharged smoothly, the particle length is uniform, and the power consumption is reduced.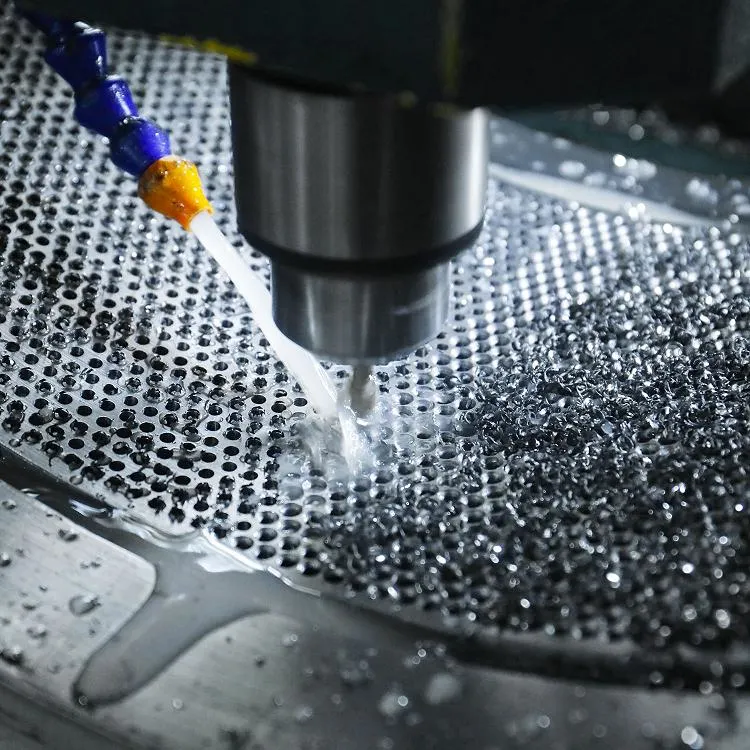 4)
Vacuum quenching
Mould deformation is
small
, no oxide layer, maximize
d
the hole cleanliness, uniform hardness, high consistency, stable performance.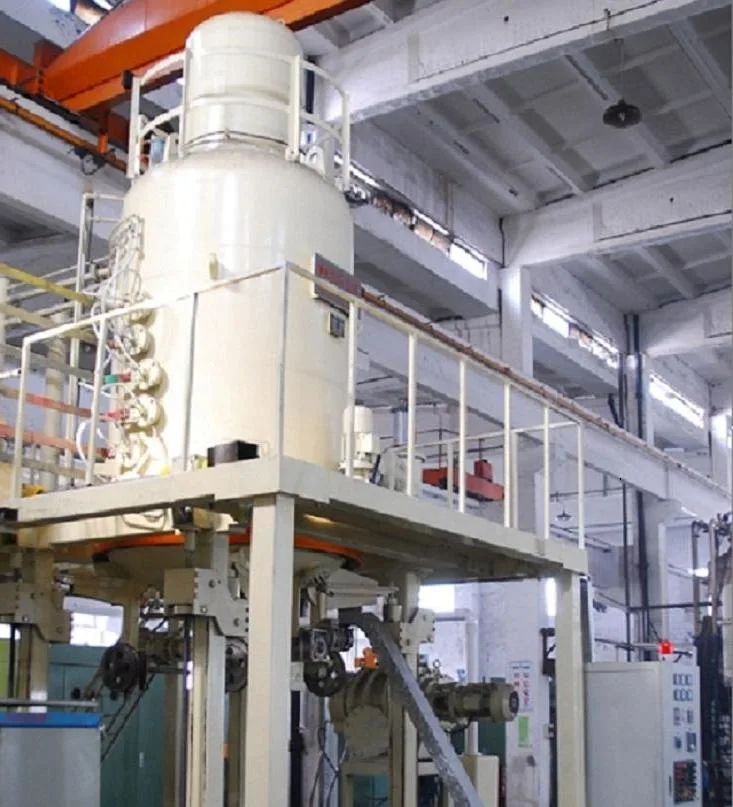 5.Specification parameters of feed mills ring die:
1).Material:Quality chromium Steel
2).Machining aperture:0.8mm up to 18mm
3).Outer diameter of workpiece:300mm up to 1200mm
4).Inner diameter of workpiece:200mm up to 900mm
5).Surface hardness:HRC 52-56
6).Ring die wall thickness:15mm up to 100mm
7).Compression ratio:according to user demand
6.Compression Ratio of Ring Die
Generally speaking, the higher the compression ratio is, the greater the density of the finished product particles. But this does not mean that the higher the compression ratio is, the better the quality of the particles. The calculation of the compression ratio should be based on the raw materials and feed varieties and equipment technology.
Buyers can customize dies with different aperture and compression ratio according to different conditions and requirements.
7.Aperture Classification Table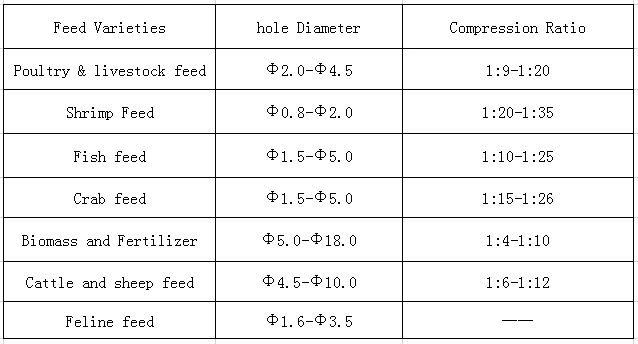 8.Production Design of Ring Die(Small aperture)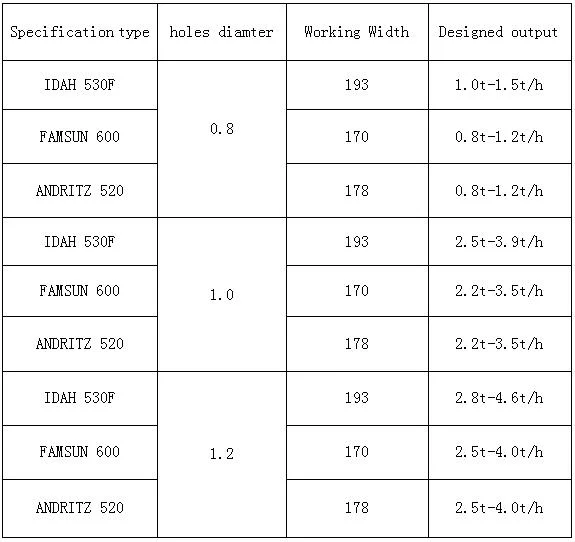 9.Product Features:
1). Good finish of ring die mill hole surface, hole homogeneous distributed, high hardness.
2). Short time running-in, smooth production, non-flushing (excluding aperture 0.8-2.0), directly used on the pellet mills. 2 hours running reaches the maximum production per hour.
3). Good forming, fine finish, high uniformity, low powder content, no material dumping.
4). High production per hour, long service life. Production per hour and overall are significantly higher than peer level in the same scale.
5). Energy saving. Stable current, low power consumption.
6). Light weight and easy loading.
FAQ:
1,Q:Are you a mould manufacturer? How long is the production cycle of the ring
die?
A:We are a manufacturer, specializing in manufacturing ring mold production, our ring mold production cycle in 30-60 days
2,Q:How long can your ring die be used?
A:Our ring die has long service life.The service life time is above 1000 hours.
3,Q:Which foreign customers have purchased your ring mold?
A:Yes, we have.Our company has established business relationships with customers in South Africa,,Vietnam, Korea,Indonesia, New Zealand, India, etc
4,Q:What materials do you usually use for your ring mold?
A:The materials used in our company's ring mould are all stainless steel, which is measured by European standards
5,Q:How far is your company from the port?
A:We are only 200 kilometers from Shanghai Port
6,Q:What information do you need to provide to purchase your ring mold?
A:As long as you tell us the brand and model of your pelletizer, aperture and compression ratio, we will produce precise pelletizer spare parts for you
Welcome to visit us!