Smart Pet feeder Dog and Cat Food Dispenser Time Programmable Feeding
Highlight
1. HD remote monitoring
Can observe and monitor your pets' daily life even when not at home
2. Manual feeding
One key food throwing remotely through the mobile APP
3. Auto-timed feeding
Auto on time feeding according to the preset time.
4.Real-time sharing
Photos and videos can be Shared instantly on social media:Facebook, twitter and Instagram etc.
5. Voice talkback/real person recording
Recorded real person voice playing to call pets for a meal.
Support 10 seconds of customized recording.
6. Take videos& photos
With IR LED and camera, can take photos and videos both in daytime and at night.
IR LED detection range at Night 8 meters.
720P HD video
115° wide angle lens
7.Laser red dots entertainment
By controlling the laser red dot to move up, down, left and right through the mobile phone APP, to play tricks and interact with your pets remotely.
The laser dots which can entertain pets has a range of motion about 60 degrees at left and right, 15 degrees up and down
8.Sound and motion detection
When a loud sound or a large motion is detected,it will record the video in real time and remind the user by sending message through the mobile APP.
9.User management
Users register and log in with a password, and can share the device number to their friends to log in at the same time.
Support more than 3 people( your friends or family members) to connect the pets feeder to interact, observe, and feed the pets.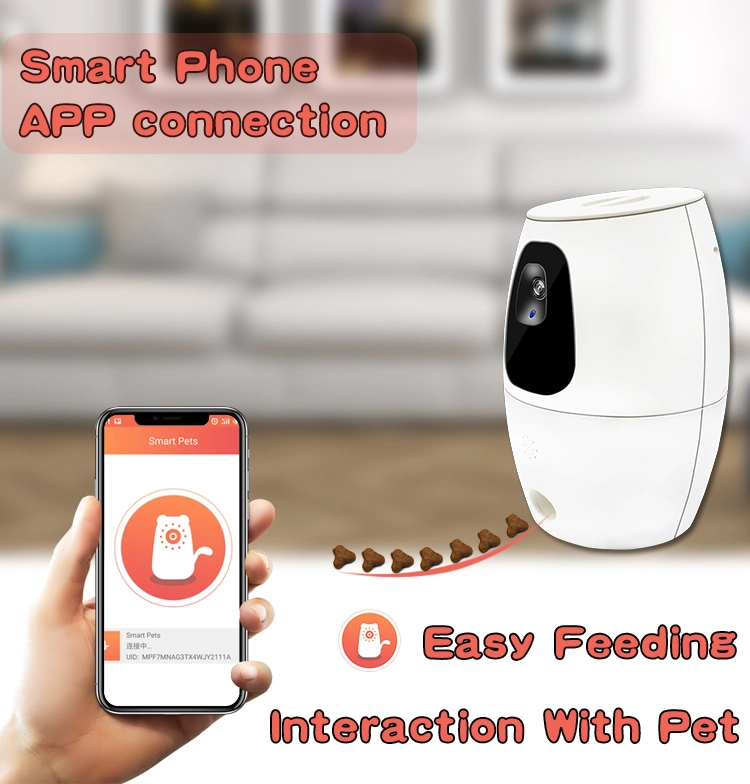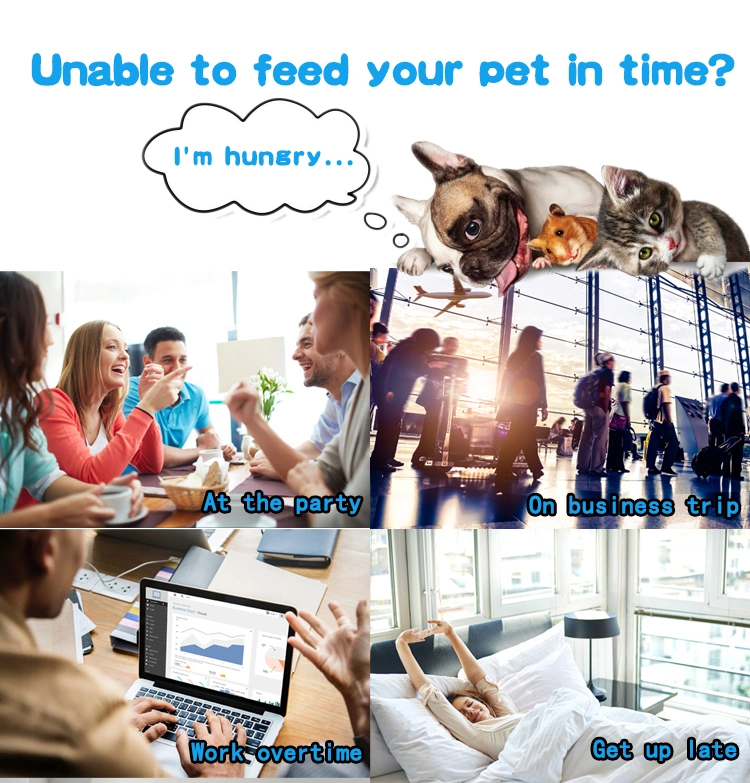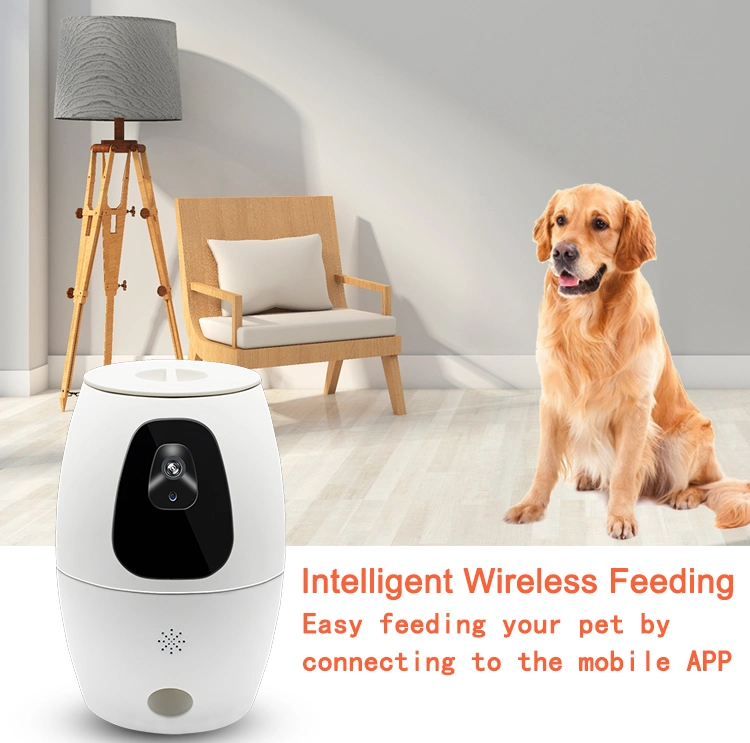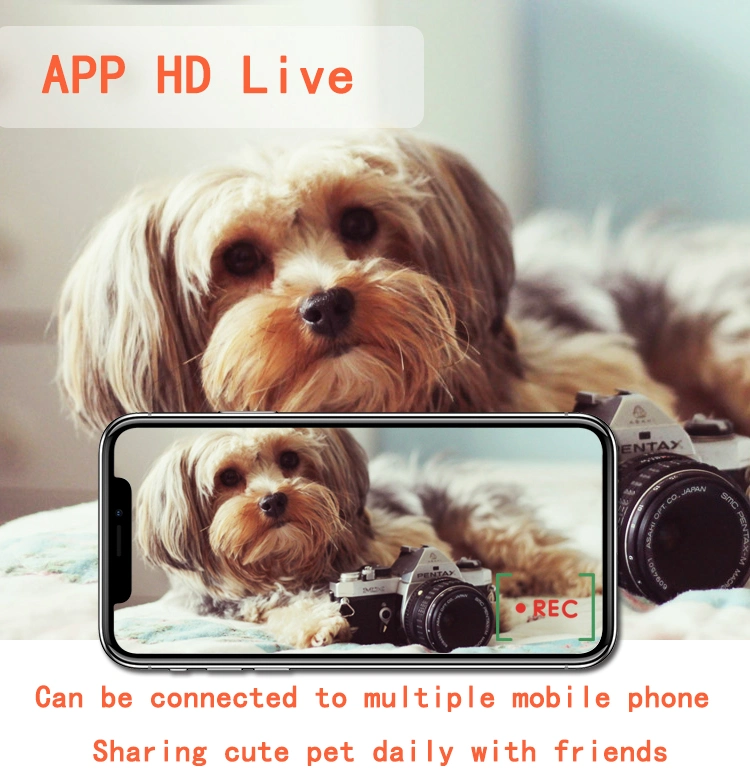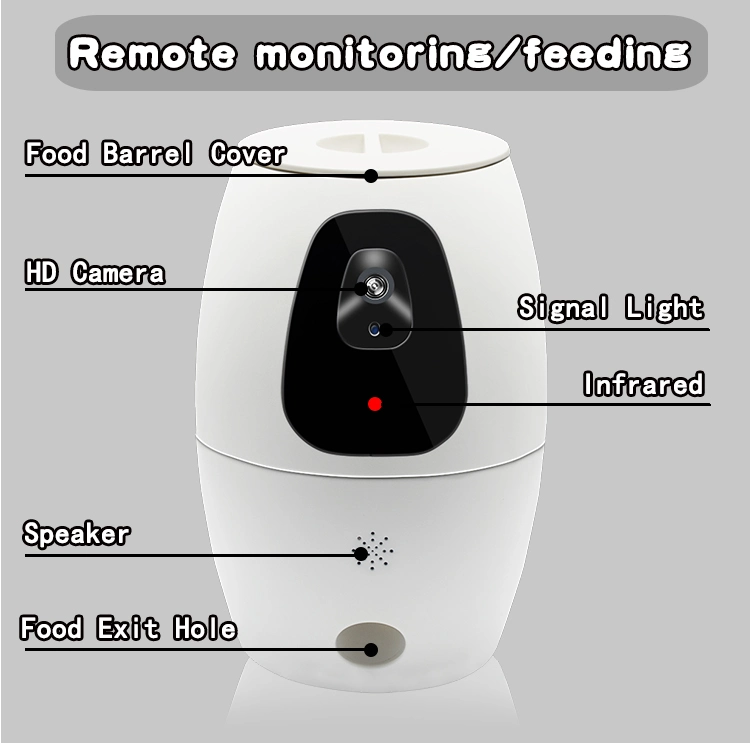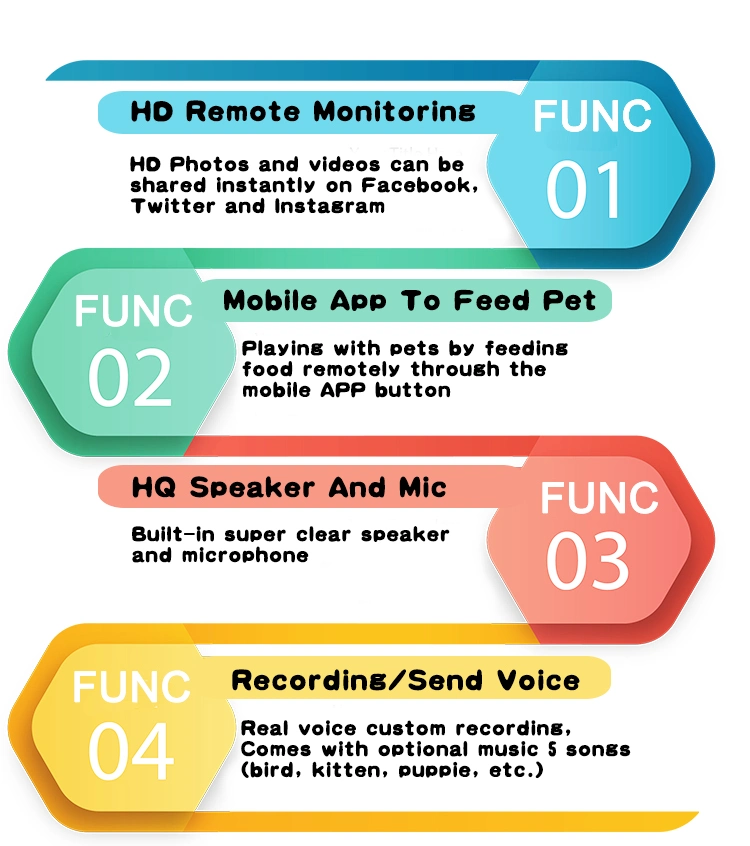 SHIPPING & PACKING


Packing information: Inner color box and carton package
Inner color box: 162*162*260mm/1.16kg
Carton: 340*340*285mm/5.24kg; 4pcs/carton
Delivery time: 4-5 working days for small order and 5-15 working days for bulk order usually.
Shipping : DHL/UPS/FEDEX/TNT/EMS ETC.



ABOUT US


Founded in 1996, GD Digital Ltd. Headquarter located in Shenzhen, China. With 4 major manufacturing facilities in Dong Guan, Shen Zhen, Nan Tong and Mei Zhou. GD has itself R&D center in Shenzhen to develop high quality consumer products. We pursue advanced technology, invest in R&D centers and update facilities for the sake of top quality. Moreover, we have organized a sophisticated R&D team to provide ultimate multi-purpose solutions for video kinds of products besides first-class customer services. GD has molding factory, surface-mount inserting, welding, assembly, testing and packaging. That aims to optimize the project performance and provide utmost services for customers. That is one of the reasons why many distributors or agents choose us as their OEM/ODM suppliers. GD is currently recognized as a leading manufacturer in digital camera, digital camcorder, sport camera, IP camera and other consumer electronics products. By vertical integrating production with scale and product diversification, GD provides customers with highly valued products at a lower cost. In additional , our successful production planning and material preparation insures shipments delivered on time. As one of global OEM/ ODM leaders, GD believes in maintaining long lasting relationships with customers, and optimizing the customer experience will lead to mutual benefits of both the company and most importantly the customer.